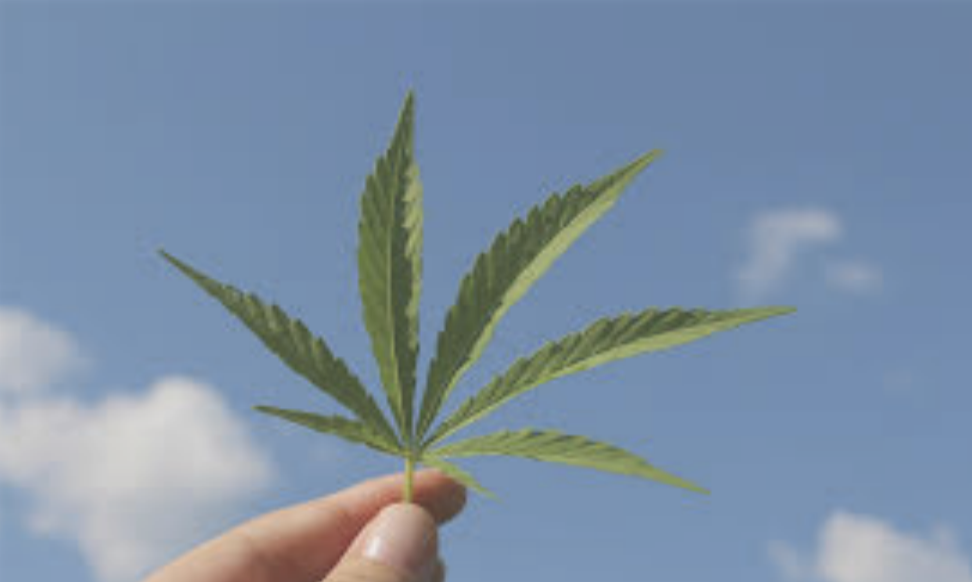 Hi there and welcome to Mike's World!
In this article I want to discuss CBD and CBD Oil, topics for which I am extremely curious and excited.
So what is CBD? It is a chemical compound known as a cannabinoid derived from the hemp plant.
CBD is short for Cannabidiol.
CBD and CBD Oil is exploding in popularity and in discussions. Everybody is talking about CBD. It comes up in daily conversations, you hear about it on the radio, on television, in social media, on popular podcasts, online articles, it is everywhere.
But there is still a lot of confusion and a lot of people have questions about it and I want to help shed some light on it and provide you some options if you are interested in trying some for yourself.
CBD is legal in all 50 states and it does NOT get you high. It is non-psychoactive, unlike its cousin compound THC (Tetrahydrocannabinol). Both compounds are cannabinoids but CBD comes from the hemp plant and THC comes from the marijuana plant.
CBD and THC can be used to treat a myriad of symptoms, ailments and conditions through receptors in our endocannabinoid system.
---
A Few Words about the Endocannabinoid System
The word endocannabinoid comes from the melding of the two words endogenous (meaning made within) and cannabinoid. Endogenous cannabinoids refer to cannabinoid compounds which are made by our bodies. We (along with other mammals) make these compounds and we have receptors in our cells for these cannabinoids.
The endocannabinoid system helps to regulate appetite and metabolism, balance, energy, stress response, immune function, the autonomic nervous system, mood, memory, pleasure and sleep.
Cannabinoids interact with our endocannabinoid system through two types of receptors identified as CB1 and CB2.
CB1 receptors are primarily found on nerve cells in the brain and spinal cord but can also be found in some peripheral organs and tissues such as the spleen, endocrine glands, parts of the reproductive system, and the gut.
CB2 receptors are mainly found in white blood cells, tonsils, spleen, and as part of the immune system and they help to regulate pain.
THC activates both the CB1 and CB2 receptors. CBD indirectly modulates the CB1 and CB2 receptors and can increase our body's own endocannabinoid levels.
---
Let's Get Back to Talking about CBD and Its Health Benefits
People from all walks of life are using CBD Oil for a variety of ailments. Doctors and researchers are also looking at the effects of CBD related to health and treatment for diseases and disorders.
So what is CBD Oil being used to treat and what is research showing? The list below is a very promising start.
Brain Health
There is a lot of promise when it comes to CBD Oil and the brain. Some of the affects on brain health is that CBD Oil may:
Help the brain and neurons grow
Slow brain aging
Stimulate memory and learning
Increase cerebral blood flow
Protect the brain from chronic stress
Restore cognitive function
Neurological Disorders
There is a lot of potential in the area of neurological diseases and the treatment of these diseases using CBD Oil include the following:
May reverse or improve the effects of Alzheimer's
Can relieve symptoms of PTSD (Post Traumatic Stress Disorder)
May prevent strokes
Parkinson's
Multiple Sclerosis (MS)
Can treat epilepsy and seizures
Traumatic brain injuries (TBI) and Concussions
May improve symptoms of autism
OCD (obsessive compulsive disorder)
Pain Relief (Analgesia)
The main uses of CBD Oil is for pain relief and includes, but is not limited to:
Chronic pain
Headaches and migraines
Back and neck pain
Nerve and neuropathic pain
Joint pain
Inflammation
CBD can provide anti-inflammatory effects and can be used to help relieve the symptoms associated with:
Autoimmune Disorders
CBD may improve autoimmune conditions including:
Rheumatoid arthritis
Lupus
Psoriasis
Crohn's disease
Digestion and Dietary
May prevent diabetes
Can treat symptoms related to IBS (irritable bowel syndrome)
Leaky gut
Metabolism and weight loss
Anxiety and Depression
Can relieve symptoms of anxiety and depression
Sleep
Can help with insomnia
Nightmares
REM Sleep disorder
Restless Leg Syndrome
Heart Health
CBS can help to lower blood pressure and may prevent heart damage.
Acne
CBD can help improve acne and other skin conditions.
Cancer
Some studies are suggesting that CBD my have cancer-fighting properties and can reduce tumor growth. It can also be used to improve symptoms related to cancer and the nausea associated with chemotherapy.
Addictions
CBD may help people struggling with addictions and substance abuse.
Anxiety and Depression
Can relieve symptoms of anxiety and depression
Other Potential Health Benefits
CBD can help to improve the immune system. It may also provide relief to the following conditions:
Glaucoma
Menopause
Chronic Fatigue Syndrome
---
Are You Ready to Try Some CBD Oil?
With hundreds of brands of CBD Oil on the market, how do you know which one to choose?
I wanted to be able to help people find a good CBD Oil. This goes back to the summer of 2018 when I was noticing a surge in CBD popularity. Quite a few of my cold laser therapy patients were asking me about CBD and what I thought or what I knew about its use and benefits.
I dove into CBD Oil in a big way. I was reading online articles, testimonials, medical publications. I browsed dozens of CBD Oil websites looking for information. I started realizing that CBD Oil had a real potential to compliment the cold laser therapy I was providing my patients. I wanted to be able to offer them recommendations of really great CBD Oil so that they wouldn't get overwhelmed trying to sort through potentially hundreds of websites selling CBD.
However, if I was going to be able to offer sound recommendations, I was going to have to figure out a way to shorten the list of CBD Oils down to the absolute best ones.
So I came up with a seven point criteria...
#1 Organic. This was top on my list. I only wanted CBD Oils that were organic and non-gmo and this also meant that the CBD Oil was produced from non-industrial hemp.
#2 THC Free. This assured that is was non-psychoactive, will not get you high and it would be legal to purchase and consume in all 50 states.
#3 Full Spectrum. CBD is just one cannabinoid extracted from the hemp plant. There are dozens of other cannabinoids and compounds called terpenes and flavonoids that are also part of the whole hemp plant. Some manufacturers isolate the CBD, but full spectrum provides CBD with many of the other compounds in the original hemp plant to allow a better and more synergistic delivery. This is also know as the Entourage Effect.
#4 Third Party Lab Tested and Verified. It was important to consider only manufacturers that used third party lab analysis to verify purity and quality but also provided this data openly on their websites for review.
#5 Carbon Dioxide (CO2) Extraction. There are several methods to extract CBD form hemp, but CO2 Extraction provides a higher quality product without the use of solvents and chemicals.
#6 High CBD Concentration to Cost Ratio. Basically, a higher quality CBD Oil per dollar spent.
#7 Diversity (or Variety). This was not a deal breaker for products that satisfied criteria #1 through #6 but I also wanted to consider manufacturers that offer a variety of CBD rich products that may include CBD Oil, capsules, topicals, gum, edibles, and even pet products too.
Now there are hundreds of brands of CBD Oil out there. And by using the above- mentioned seven point criteria to identify high quality CBD products, I was still left a daunting list to whittle down.
So I jumped in and bought bunch of CBD Oils and after trying and comparing numerous products, I believe I can confidently recommend two great brands of CBD.
These two brands are NuLeaf and Endoca! These products are really great and I use both of them. NuLeaf just makes CBD Oil. They offer several sizes of CBD Oil but all of the concentrations of CBD are the same. So that makes things easy.
Endoca not only has the CBD Oil but also produces several CBD products including pastes, capsules, gum, and salves. If you decide to try Endoca, their CBD Oil tastes a bit stronger and I would also recommend going with the Raw Hemp Oil (that is their full spectrum oil). There are two versions of their Raw Hemp Oil...a purple label and a red label. I like the red label because it is more concentrated and one of the strongest CBD Oils I have found.
---
Do You Want to Buy Some CBD?
If you want to try NuLeaf, please visit them by clicking on the link below and use promo code LTC15 for 15% off any purchase.
NULEAF NATURALS
Promo Code LTC15 (for 15% off)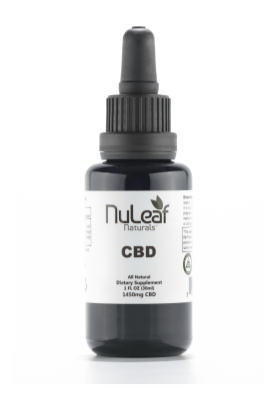 If you're interested in one of the many products Endoca offers, please visit them by clicking on the link below and use the promo code LTC10 for 10% off any purchase.
ENDOCA
Promo Code LTC10 (for 10% off)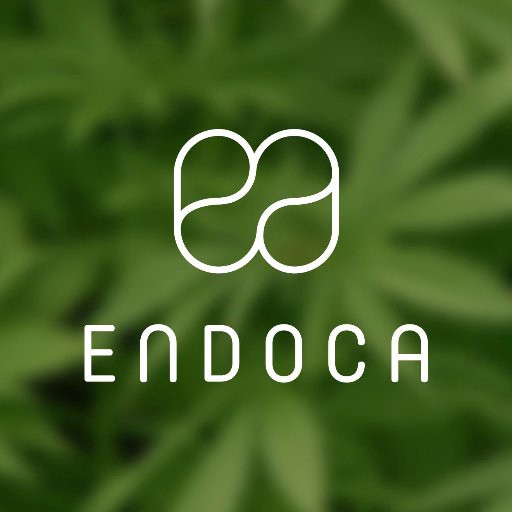 ---
A Final Word...About Dosing
When you buy CBD Oil the next thing you're going to want to know is "how much do I take?"
While manufacturer's don't usually provide a recommended dose, I will provide some guidance below for you as a starting point.
NuLeaf CBD
All NuLeaf CBD Oils have the same concentration (2.4 mg of CBD per drop). I would start with 4 to 5 drops taken under the tongue, holding it there between 30 and 60 seconds before swallowing. You can repeat this up to 3 to 5 times daily if needed.
If you find that this initial dose isn't sufficient, then simply increase your dosage by 1 to 2 drops until your desired results are noticed.
Endoca CBD
Remember, I like the Raw Hemp Oils from Endoca because they are the full spectrum variety.
They offer two labels, a purple and a red.
The purple is 1 mg of CBD per drop. The red is 5 mg of CBD per drop.
With respect to the purple label, I would start with 6 to 8 drops taken under the tongue, holding it there between 30 and 60 seconds. You can repeat this up to 3 to 5 times daily if needed. If you find that this initial dose isn't sufficient, then simply increase your dosage by 1 to 2 drops until your desired results are reached.
Using the red label, I would recommend starting with 1 to 2 drops, going up from here by one drop at a time until desired results are reached.
Of course, if you have any questions regarding any of the information provided in this article, you can always reach me at lasertherapy.cle@aol.com.
Here's to a healthier you!