Brunswick's Top-Rated Weight Loss Laser Therapy Program
---
Low-Level Laser Therapy Helps People of All Ages Lose Weight and Keep it Off
Obesity affects one out of every three American adults and is among the most serious health challenges of our time. This epidemic seems almost impossible to solve. Though many individuals have managed to lower their weight, the combination of economic, social and lifestyle factors that contribute to obesity makes it very difficult to find general solutions. Healthcare providers and patients alike remain stumped by this problem.
Though no single obesity treatment is suitable for everyone, Laser Therapy Cleveland™ has discovered a powerful model for weight loss. By combining a diet and exercise program with cold laser therapy, we provide a powerful foundation for lasting weight reduction. With our help, you can quickly get on track to better health.
The Slimming Effects of Laser Treatment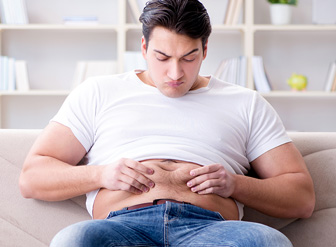 While research is still ongoing, recent studies suggest that low-level light therapy can play a powerful, positive role in weight loss treatment due to the effects of LLLT on fat cells. When directed at areas of the body where fat accumulates, it causes the fat to leave the cells and be released. This provides a valuable aid to diet and exercise, helping you to eliminate stubborn fat from fat stores.
In 2001, an LLLT study achieved safe and significant girth loss over repeated treatments (4 weeks of eight treatments.) The girth loss from the waist gave clinically and statistically significant cosmetic improvement.
Comprehensive Support for Enduring Weight Loss
---
While laser treatment can move fat out of difficult areas, it alone cannot guarantee a healthy weight for the long run. For this reason, Laser Therapy Cleveland™ combines our laser services with a comprehensive weight loss package. This four-week regimen includes:
Goal Setting - We provide assistance setting realistic but ambitious goals for weight loss and then aid you in evaluating them. We aim to help you lose between 2 and 3 pounds per week over the course of our therapy.
Diet Planning - Our specialist helps you to plan your diet, customized to your individual body and burner type (determined through testing and evaluation). This is not a one-size-fits-all plan, but a carefully created one that maximizes your key nutritional intake.
Regular Measurements - We frequently take your weight and body measurements. This allows us to track your progress and adjust your treatments as necessary.
From avoiding diabetes to improving fertility, to lowering the risk of cancer and stroke, there is no shortage of benefits to losing excess weight.
Our basic monthly Weight Loss Package involves weekly one-on-one guidance sessions. During each session we provide the following:
Review Your Goals
Take Weight and Body Measurements
Meal and Food Planning
Individualized Guidance and Support
Receive Wellness Pod Session
A total of three (3) weekly Wellness Pod Sessions are available with each Weight Loss Package.
---
For more information on fighting obesity through diet, planning, and lasers, contact Laser Therapy Cleveland™ today.